Have you ever received a package from Fiserv Output Solutions and wondered why they sent it to you? Perhaps you're scratching your head, remembering if you've ever interacted with this company before.
Well, don't worry; you're not alone. Many people have found themselves in the same position, considering the contents of these unexpected deliveries.
But fear not; we have done a lot of research on this and have finally found out why you receive packages from Fiserv Output Solutions when you have not even ordered them. So sit back, relax, and let's know the answer together!
Why am I getting a Package from Fiserv Output Solutions? [2024]
There could be several reasons why Fiserv Output Solutions is sending you a package:
If you recently transacted with a bank, credit card company, or other financial institution. In that case, it is possible that Fiserv Output Solutions produced and mailed the statements or other documents related to that transaction.
Marketing materials or promotional offers could be another cause for receiving a package from Fiserv Output Solutions. If you have signed up for a service or purchased from a Fiserv Output Solutions partner company, you may receive marketing materials or promotional offers in the mail.
If you receive a package from Fiserv Output Solutions for which you are still determining the reason, it is always a good idea to carefully examine what's inside and contact the company or institution the package is associated with if you have any questions or concerns.
What is Fiserv Output Solutions?
Fiserv Output Solutions is a company that manages businesses and institution's customer communications by providing printing, mailing, and electronic document delivery services.
They specialize in working with industries such as financial services, insurance, healthcare, and utilities and aim to improve efficiency, reduce costs, and enhance the customer experience for their clients.
Is Fiserv Output Solutions a scam? [2024 Guide]
No, Fiserv Output Solutions is not a scam. It is a legitimate and trusted company with a strong reputation for reliability and quality.
But, as with any company or service provider, there is always a chance that someone will try to be Fiserv Output Solutions and commit fraud or a scam.
If you receive any package from Fiserv Output Solutions that seems suspicious or asks for personal information or payment, you should be careful and verify that the contact is real before taking action.
Read Also: What does OUT FOR DELIVERY mean in UPS 2023?
Is it safe to open a package from Fiserv Output Solutions?
The package from Fiserv Output Solutions is safe to open. If you have questions about what's in a package from Fiserv Output Solutions, you can always call the company to make sure it's real. You can also check the package's tracking number to make sure it came from a valid source.
Can I refuse a package from Fiserv Output Solutions?
Yes, you can refuse a package from Fiserv Output Solutions. You can refuse to accept a package from them if you weren't expecting it or didn't want it for any reason.
Tell the delivery person you don't want the package when they come, and they will return it. If you've already gotten the package, you can send it back to Fiserv Output Solutions by following their directions for sending packages back.
NOTE: If you refuse the package, you may still be responsible for any shipping costs or fees associated with the delivery.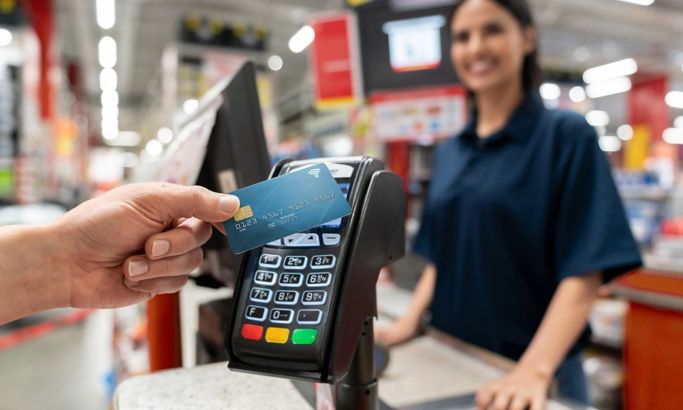 How do I contact Fiserv Output Solution? – Customer Service
To contact Fiserv Output Solutions customer service, visit their website at Contact Us Page and fill out the contact form provided.
You can also call their customer service hotline at 1-800-872-7882 for assistance. Additionally, you can find Fiserv headquarters location and other contact information for specific departments or individuals on their website.
What types of packages do Fiserv Output Solutions typically send?
Fiserv Output Solutions provides various packages depending on its clients' needs. Some of the common types of packages they send include:
Financial Statements
Marketing Materials
Invoices and Bill
Legal Documents
Healthcare Materials
Government Documents
Overall, Fiserv Output Solutions provides customized package solutions to meet the specific needs of its clients.
Also Read: Can I Claim Pension Credit UK? [Eligibility, How To Apply & More]
What to do if I receive a package from Fiserv Output Solutions that is not addressed to me?
If you receive a package from Fiserv Output Solutions that is not addressed to you, contact their customer service and tell them about it. They may ask for details about the package and request that you return it.
If you don't return the package, they may contact the person it was sent for. If the package has important or time-sensitive information, it's best to immediately inform Fiserv Output Solutions and the intended recipient.
Keep a record of any communication with Fiserv Output Solutions or the intended recipient in case further action is needed.