Rolex Deepsea: Men's All Time Favorite Diving Watch Collection
Men's most expensive accessories are on their wrists. A watch is much more than just a way to keep track of the time for the elegant and fashionable gentleman; a well-chosen timepiece is an accent for one's aesthetic, a subtle touch that lets those in the know remember you for the cultured and fashion-conscious gentleman that you are.
The iconic Rolex collection is one of the famous watches among all men. Each Rolex wristwatch for men is thus a unique expression of taste, identity, sportiness, class, and sophistication, all at the same time. Rolex's name recognition alone is enough to keep luxury watches popular and even makes excellent timepieces!
The Rolex Deepsea remains a men's all-time favorite collection to this day. If you're curious why, which you shouldn't be, read on to learn about the watch's special features, how much it costs, and the men who wear it.
Rolex Deepsea: Power and Performance
The Deepsea Rolex Watch was introduced in 2008 to meet the exacting demands of professional divers in terms of underwater pressure resistance, precision, and durability while retaining the aesthetic DNA, as a result, each Rolex Deepsea must pass the requisite waterproofness tests for divers' watches. Rolex's Superlative Chronometer certification, which was redefined in 2015, covers the Rolex Deepsea. This exclusive classification certifies that any watch that leaves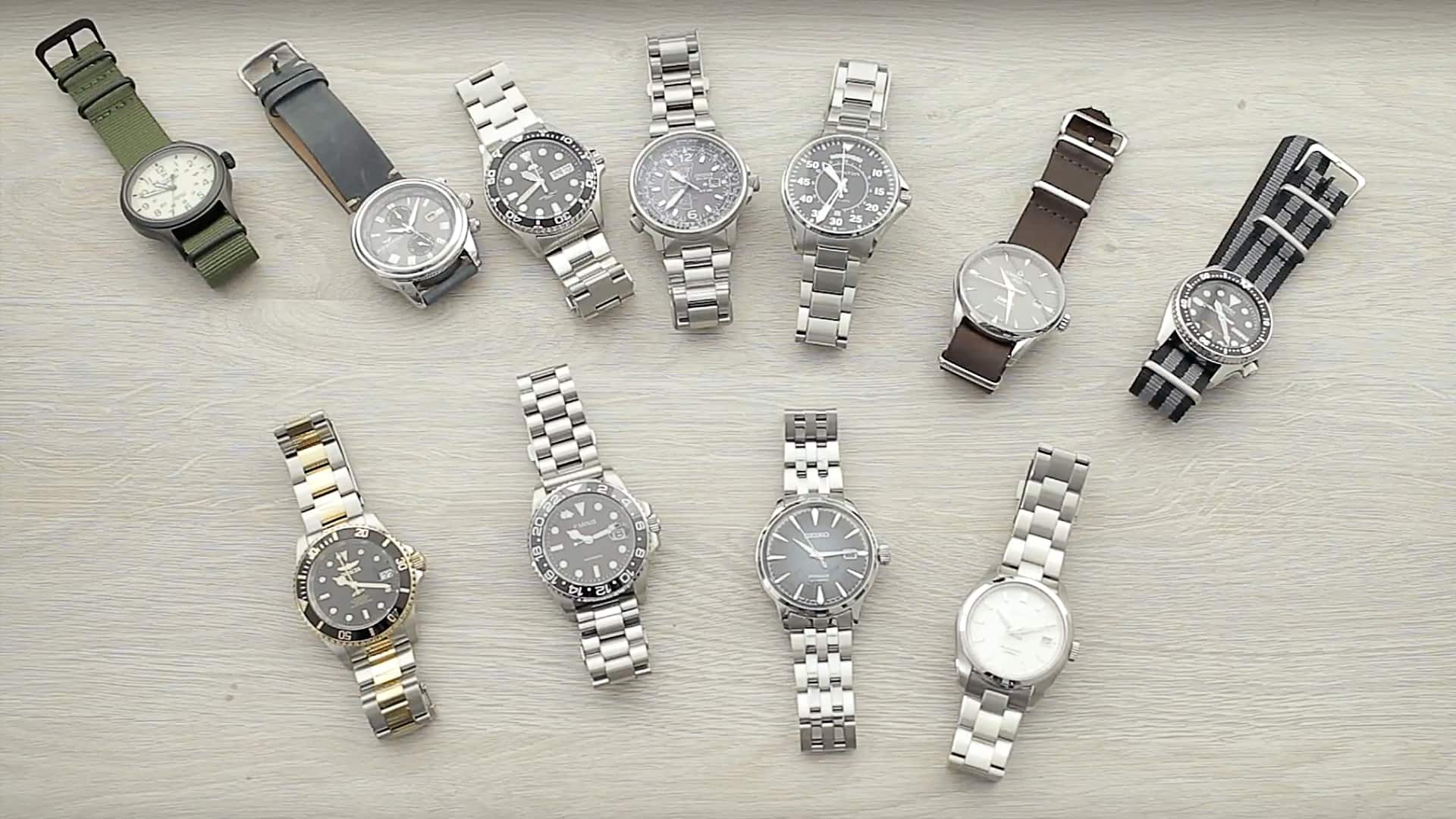 Rolex's workshops have passed a series of tests performed by the company in its own laboratories and according to its own standards. The green seal that comes with every Rolex watch symbolizes the Superlative Chronometer status and is accompanied by an international five-year guarantee.
The Rolex Deepsea's special features, it has a 44mm case and a Helium escape mechanism, making it extremely water-resistant and with the 3 piece Ringlock System and an extra thick 5mm sapphire crystal, the case uses a modern nearly indestructible nitrogen-alloy support ring set within the case. The dial's outer ring reads "Original Gas Escape Valve" at the top and "Ring Lock System" at the bottom, with additional Fliplock extension links allowing the bracelet to be extended by an additional 26mm to fit even more comfortably over a heavy-duty diving suit.
Water resistance of 3900 meters (12800 feet).  Rolex Deepsea models are Superlative Chronometers, which means they have an accuracy of -2 / +2 seconds every day and have passed both COSC and Rolex internal testing. The Rolex Deepsea is powered by Rolex's calibre 3235, a self-winding mechanical movement designed and manufactured entirely in-house. It provides significant improvements in terms of precision, power reserve, shock and magnetic field resistance, convenience, and reliability.
The James Cameron Edition
The DEEPSEA takes its name from a 1960 expedition. In the same year, a crew led by oceanographer Jacques Piccard boarded the Trieste, a deep-sea vessel. They worked together to conduct the first manned exploration of the Mariana Trench, the world's deepest known point on the ocean floor. An experimental Rolex model was attached to the hull of the Trieste. The watch eventually made it to the bottom of Challenger Deep, a depth of 10,916 meters.
Rolex created a special prototype model of its Deepsea watch for the project, called the Oyster Perpetual Date Sea-Dweller DEEPSEA CHALLENGE. It was designed to withstand water for 12,000 meters (39,370 feet) and was strapped to the vessel's manipulator arm for the duration of the dive, eventually surviving in good condition.
James Cameron, a young Canadian boy, became fascinated with deep-sea exploration. He would go on to become one of Hollywood's most famous directors, directing blockbusters such as Titanic and Avatar. Despite this, he never lost his love for the sea.
It was the year 2012, film director James Cameron piloted the Deepsea Challenger, a submersible vessel, to a depth of about 11,000 meters under the Pacific Ocean's surface. Cameron charted the first solo descent to Challenger Deep through the Mariana Trench. He planned to pilot the Deepsea Challenger, a submersible he built himself. The mission was filmed for the film Deepsea Challenge 3D, and it was only the second manned dive to reach the deepest known point on Earth, Challenger Deep.
In 2014, Rolex introduced the Deepsea D-Blue Dial, a modified variant of the Reference 116660. Although it is otherwise similar to the original, it has a two-tone dial that fades from blue to black, and the word 'Deepsea' is written in green, the same color as James Cameron's ship.
Rolex Deepsea Price
The Rolex Deepsea 126660 has a steel case and a 44mm sapphire crystal with a Blue dial, and it costs about $15,000 USD. Although the Rolex Deepsea 126660 D-Blue model is slightly more expensive. 
On the other hand, the Rolex Deepsea 116660 has a steel case and a 44mm sapphire crystal with a Black dial, and it costs about $14,000 USD and  the Rolex Deepsea 116660 D-Blue model is slightly more expensive, costing 15,000 USD above. 
The Deepsea 116660 Royal Navy Clearance Diver model costs about $75,000 USD and has the same steel case, 44mm sapphire crystal, and dial as the 126660 and 116660, except the dial is Black Baton.
Takeaway
Many individuals recognize Rolex's appeal, and the company's level of engineering is undeniably impressive; wearing a Rolex watch is like wearing the company's watchmaking heritage around your wrist. Rolex watches are not only common with watch collectors, but they also give the wearer an air of luxury and accomplishment.
It's no surprise that everybody wishes to own a Rolex watch. Among dive watches, precise timekeeping is crucial. You'll be pleased to learn that the Rolex Deepsea's movement has been approved by the Contrôle Officiel Suisse des Chronomètres (COSC), Switzerland's official chronometer testing institute.
The Rolex Deepsea isn't the kind of watch you'd wear to work every day. It's a serious diving watch for those who admire compact works of engineering genius, and it exemplifies Rolex's true potential. Any diver would find Deepsea to be the ideal companion.
These watches will go to great depths and endure a lot of pressure thanks to the helium escape valve and the ring lock mechanism.  The Deepsea, like every other watch, has its own set of strengths and limitations, but it is still Men's all-time favorite diving watch!
DVD Storage to Help You Organize Your DVD Collection
Rolex Deepsea: Men's All-Time Favorite Diving Watch Collection